"APPLE LEATHER": FROM THE BIN TO AN ECO-DREAM


The new "apple leather" stems from an ingenious idea of a brilliant engineer coming from South Tyrol, Alberto Volcan – an entire life devoted to research – with nearly 10 years of Anzio Storci's support.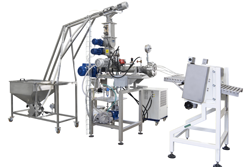 Two strong and determined personalities have invested their own genius and created a project that, with the help of Storci's machinery, allows the realization of vegetal or apple leather, thanks to a drying and grinding process, as well as sterilizing the wet scraps of apple juice.
This very material, indeed, can be used to make thermal insulating elements for the construction industry as well as shoes, bags and clothing accessories.

In 2016, after a long period of study and research, the prototype was created.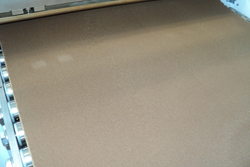 Not is the technology used suitable for apple waste only, but it can also be used for the waste of several natural products. An example is given by pistachio nut major Iranian producers (450.000 tons of product per year) who have recognised in this project the possibility of re-using important quantities of waste (200.000 tons approximately).
Last but not least, this project enabled six students, registered in Engineering degree program in the Universities of Trento, Padova, l'Aquila, Bolzano and Berlin, to submit a graduation thesis which concerned no other but apple waste.