PASTIFICIO CAVALIERI: A CENTURY OF TRADITION AND INNOVATION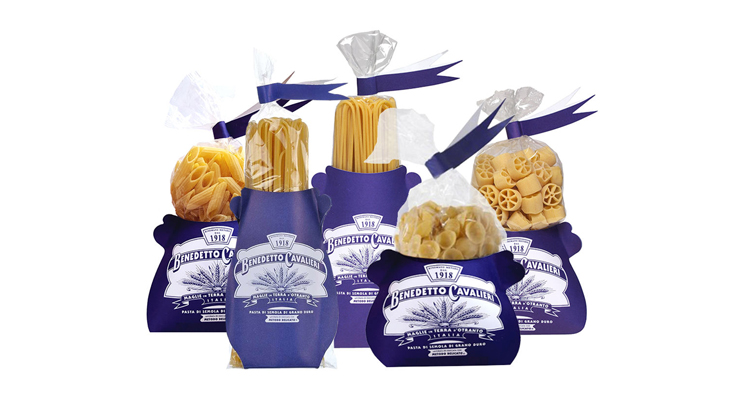 Benedetto Cavalieri Pasta Factory celebrated its hundredth year of uninterrupted business last year and has now reached its fourth generation of pasta Masters dynasty.
A pasta making factory that does not need introductions since it has been awarded two Oscars at the "Fancy Food Show" held in New York as well as got a reward by the "Wine Spectator" magazine (the gourmets' bible) for the best Italian pasta and its excellent flavour.
Mr Andrea Maria Cavalieri (image below), currently managing the factory along with his father Benedetto Maria, answers our questions.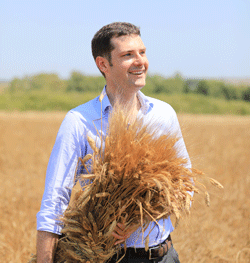 Your knowledge has been transmitted for about a century, punctiliously. Your factory, recorded in the Italian Historic Enterprises registry, covers an area of 1800 sqm and three floors. Could you please tell us your story and the secret of your success?
First of all, we would like to thank you for being the subject of one of your pieces in your "Storci.com" journal. That's flattering indeed!
Our story is simple: four generations working on a strong idea, that one of my grandfather Benedetto who, at the opening ceremony of July 7th, 1918, informed his 83 employees about his project, as follows: " We have the most modern and functional machinery (2 mixers, 2 kneading units and 4 presses by S.A. Meccanica Lombarda of Monza – now kept in the Pasta Museum), the innovative system "Cirillo" for the drying phase; moreover, we have got the best durum wheat, fine selection of the hills of Puglia and Basilicata, to make the best pasta ever. This pasta will be named after my first and family names, the prestige and reputation of my Family and Otranto Land!"
From a technological standpoint, how did Storci contribute to improving the quality of your pasta, which was already exemplary in and of itself?
We are grateful to Anzio Storci, his sons and all his collaborators for the contribution given to the success of our pasta, particularly the solutions for reducing the mechanic damage to carbohydrates and gluten and for the reliable and precise automatic pre-mixer.
Please let me say that Anzio Storci is to be considered as Universal Heritage of the Pasta World, a treasure trove of experience on which he has built a mine of unique solutions created with intelligence, pragmatism and precision. Of this, my father and I have been witnesses for decades.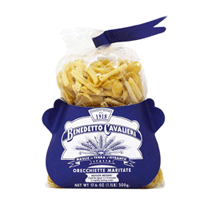 What about your future projects?
We will be using soon the static drying cells for special shapes.
And the building, that has hosted our activity since 1918, with its chimney stack (that was originally 30 meters high), its big glass tanks and star-shaped vaults…. will not be able to host us for long.
Then, we will certainly know who entrust to.