Standard short pasta


Special short pasta


Standard long pasta


Special long pasta


Bologna pasta (optional)


Pasta nests (optional)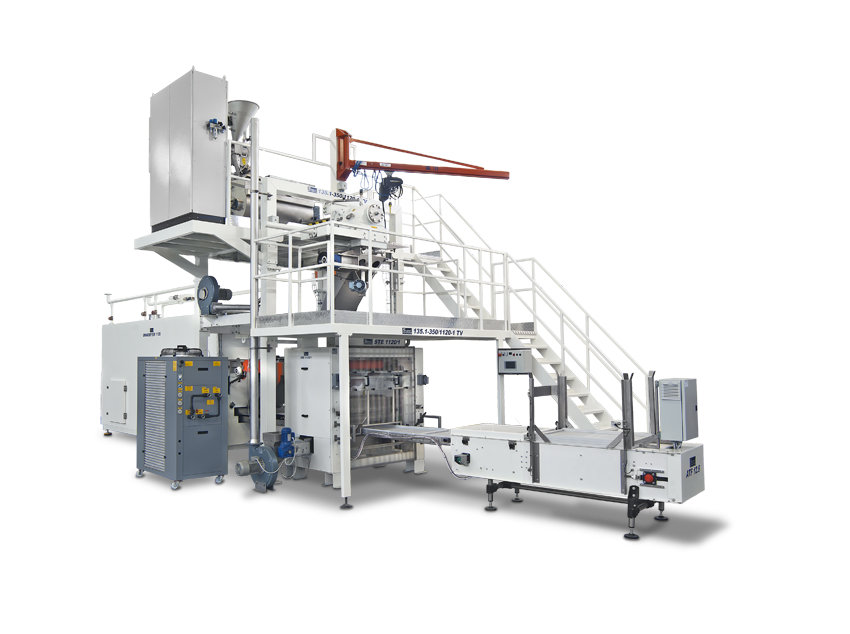 Would you like to produce many shapes by using the same line? Omnia line is your chance. Production of long, short and special pasta, with one machine, this is OMNIA, the unique line that can produce all pasta shapes (such as maccheroni, spaghetti, nests, lasagna).
The ideal solution to produce, right from the beginning, a high quality wide range of shapes with a small footprint. Thanks to an innovative linear head (patented) and to the exclusive multi-product pre-drying system Omnidryer (patented), format change is easy with no product leftover. Trays and sticks management can be automatized thanks to the trays stacking unit ROBO-XI or the automatic system for loading trays and sticks onto the trolleys OMNIROBO, that makes the job easier with limited staff. OMNIA line is available for special shapes too, such as paccheri, candele, ziti: versatility to meet any need along with a product excellent appearance since the bi-colour fact (stripes) is reduced during bronze wire-drawing.


Play the video

Options fit for different needs
Omnia line can be set up according to your needs. There are several available choices that make it adaptable to any need: production capacity, shapes, storage.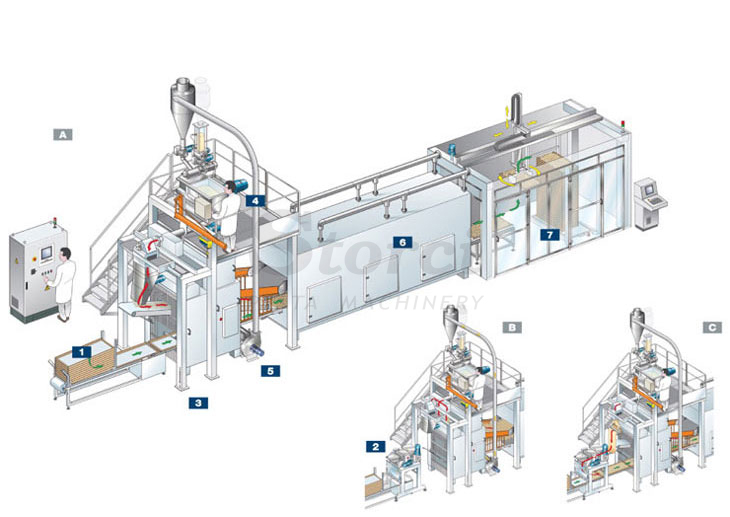 Legend
1

Trays feeder AT-12.60

2

Nests and lasagna machine NEST-540/L

3

Spreader Unit STE-1120/1500

4

Double head press

5

Fresh scraps recovery unit

6

OMNIDRYER short and long pasta on trays pre-drying

7

OMNIROBO for trays automatic loading for short and long pasta
A

Short pasta production

B

Long pasta production

C

Nest and lasagna production